Just a reminder: There is no school tomorrow, 11/11, in honor of Veteran's Day. Enjoy the long weekend and we will see you Monday!


La Grande School District will be closed on Friday, November 11, 2022, in honor of Veterans Day.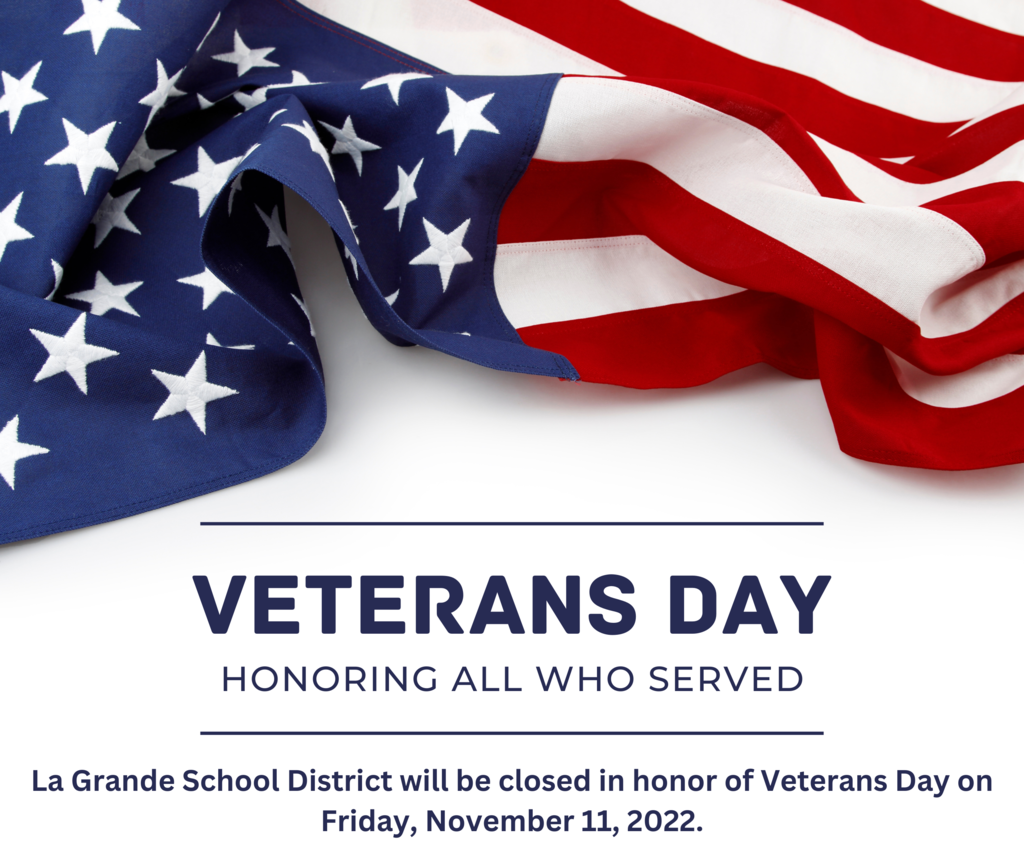 Routines and Character Education with Michael Sedler, Tuesday, November 8, 2022 from 3:30 PM to 4:30 PM. Virtual Link: meet.google.com/xkf-pqks-dyp This event is open to all staff, parents, guardians, community partners, and organizations to support children ages 5-18 (Grades K-12).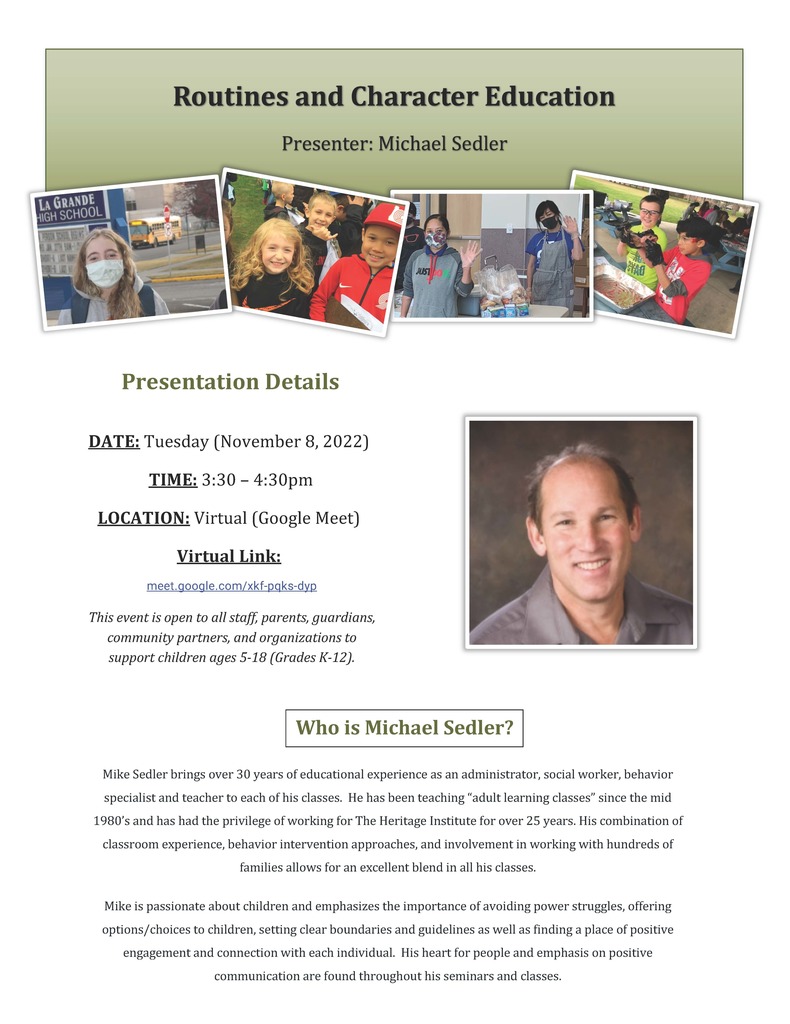 Please see the dates below for our next Honor Roll Assemblies: Monday, November 7th: Advisory Teachers with last names A - F Tuesday, November 8th: All 6th grade classes Thursday, November 10th: Advisory Teachers with last names G - W We will be able to host spectators so parents you are welcome to attend! There will also be a live broadcast that can be found on LGSD.TV

Conscious Discipline for Families! Free class beginning, Thursday, January 12, 2023 through March 2, 2023. All classes are virtual through Zoom. To register for this FREE class call 541-910-0661 or 541-786-5535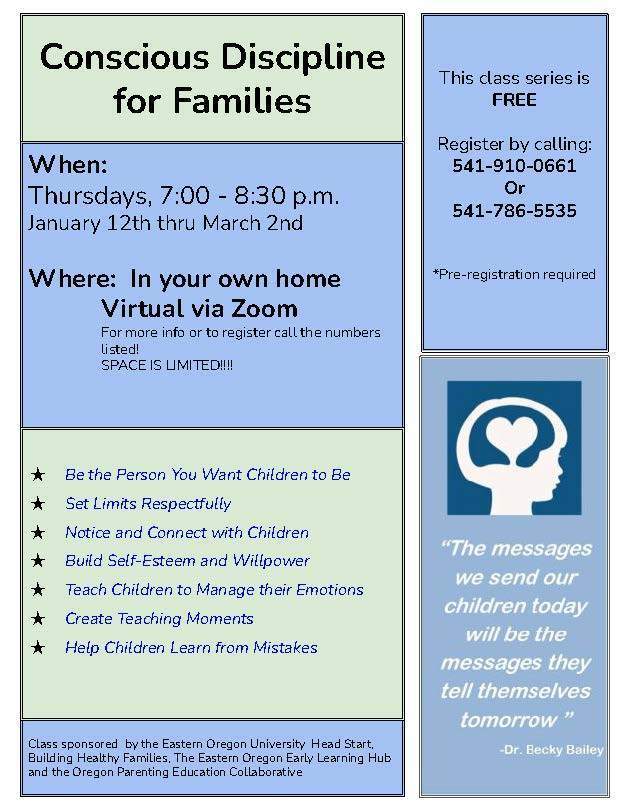 Remember to set your clocks back one hour on Sunday, November 6, 2022!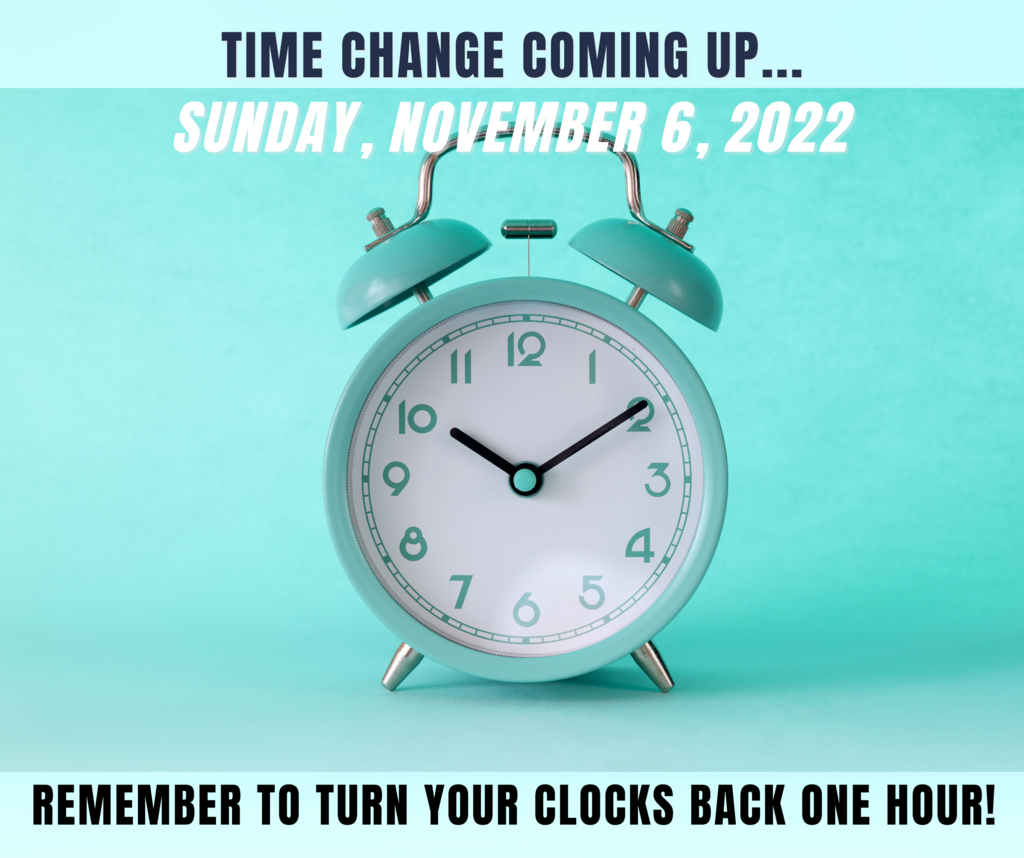 LMS PTO will be hosting a fundraiser dance for LMS students on November 4th here at LMS from 6-8pm. Entry fee is $5 and there will be refreshments and glow sticks available for purchase. The theme is "Light Up the Night". Bringing a student ID will expedite entry into the dance. Student's without ID's will be checked and verified by a staff member prior to entry.

First two weeks of 6th grade boys practice are as follows: November 1st- 3rd practice at Central Gym 4-5:30 November 4th-10th practice at Central Gym 3:15-4:45 First day of practice on November 1st, 6th grade will meet right after school in the LMS gym then head over to Central for practice. Coaches will hand out the practice schedule for the rest of the season.


Reminder: Boys basketball for 6-8 grade starts November 1st. Sign up online at
https://or-lagrande.intouchreceipting.com/signin
A current sports physical is required, user name is your student's ID number and password is their last name with the first letter capitalized.

Reminder: There is no school this Wednesday, Thursday, and Friday due to parent teacher conferences. LMS conferences are student led so please bring your student. You should have received communication from your student's homeroom teacher on the date and time of your conference. Thank you and we look forward to seeing you!

LMS Choir Concert is this Tuesday, October 25th, at 7pm in the high school auditorium.

Teen Book Club at Cook Memorial Library. December 7th from 4 to 5 PM. Call the Library at 541-962-1339 to join!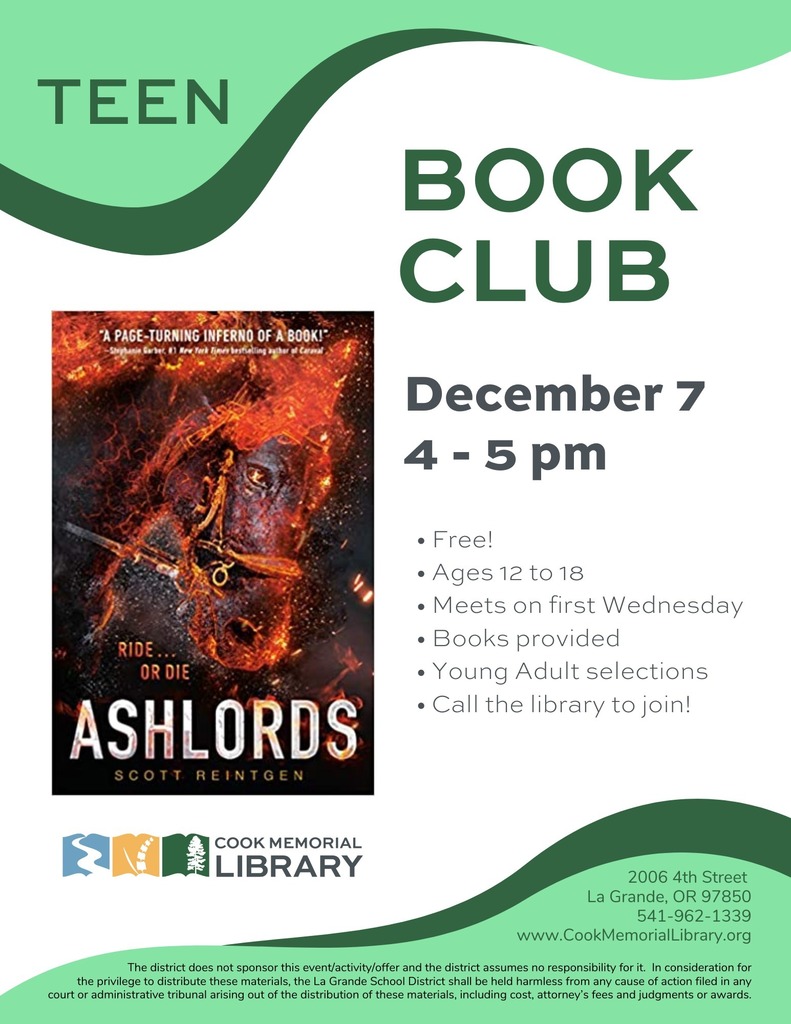 Attention 8th Graders: 2023 Philly Trip Meeting, October 26, 2022 at 6 PM. Meet at Anderson Perry Annex next to Hobby Habit. If you're interested and can't make the meeting, please email Mrs. Dowell for fundraising information.
lagrandephilly@gmail.com