La Grande Middle School Virtual Book Fair will run April 5-18. Every purchase earns our school rewards for much needed resources. Thank you for supporting our school and our book fair! The link will be live April 5th.
https://www.scholastic.com/bf/lagrandemiddleschool2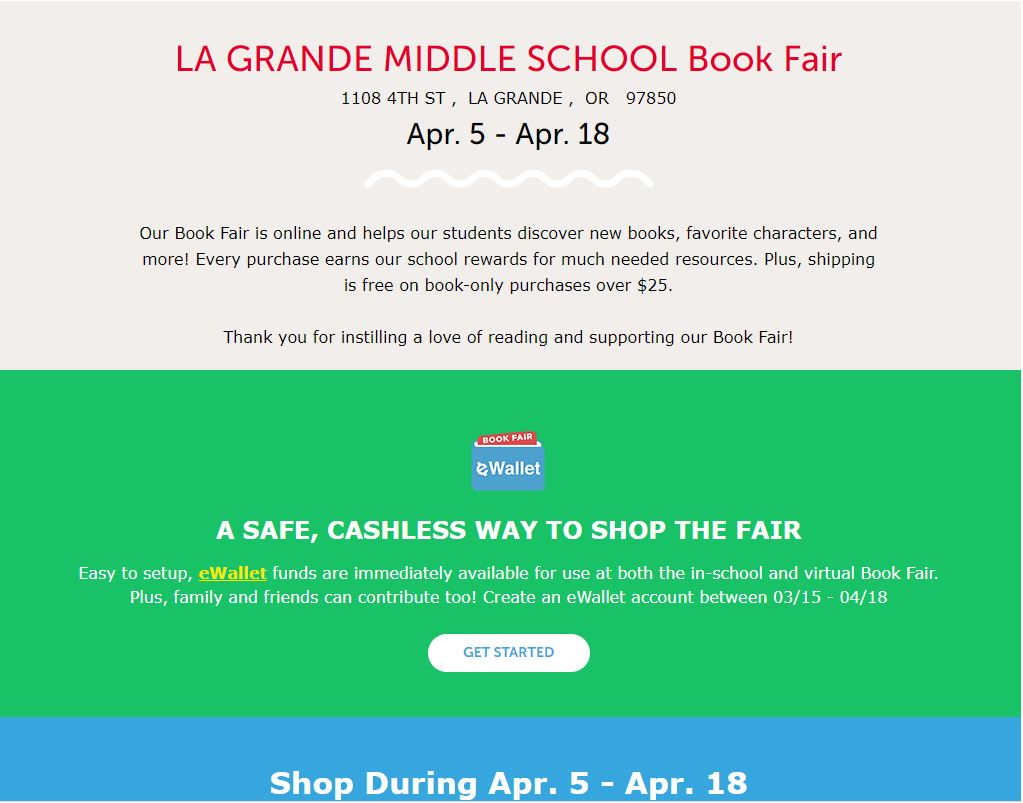 La Grande School District Town Hall Meeting - April 1, 2021 View on LGSD.TV or La Grande School District Facebook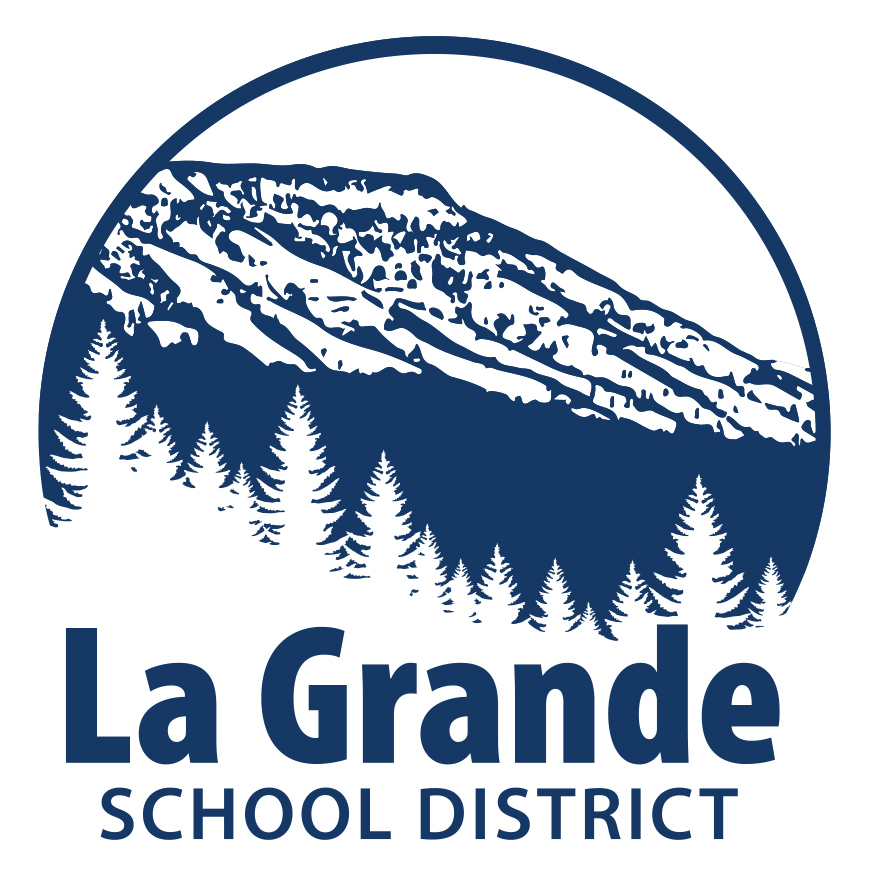 Spring Break will be March 22-26 this year. March 29th is a Teacher Work Day and March 30th is a Parent/Teacher Conference Day. We will be back to school on March 31st with our Cohort 2 Students (last names L-Z). Have a wonderful break!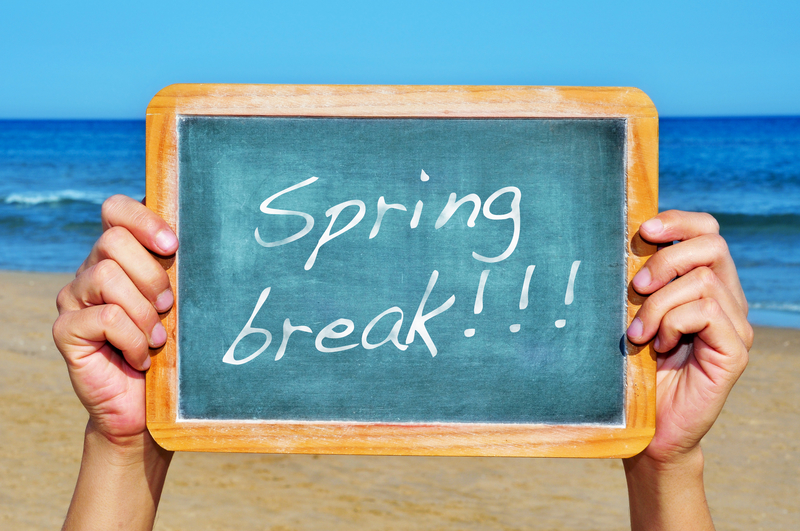 Sports pictures for Volleyball, Football, and Cross Country will be March 17th from 1:45-2:45 here at the middle school.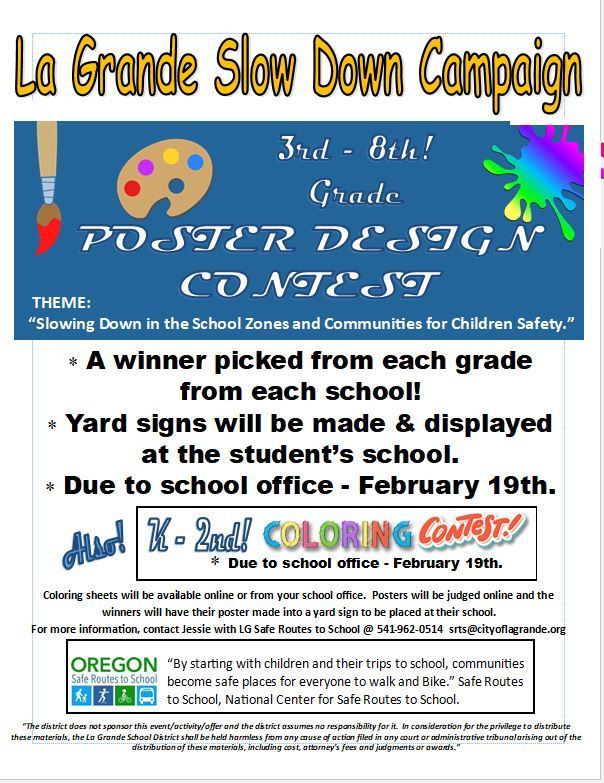 School pictures for LMS will take place on 3/16 and 3/17 as well as 3/31 and 4/1. We have multiple days scheduled to make sure we provide the opportunity to all of our students because of how our student schedule is designed this year. Look for picture flyers/order forms to come home!

No School February 15th in honor of President's Day. Enjoy the long weekend and we'll see you back at school on Tuesday with our Cohort 2 group (last names L-Z).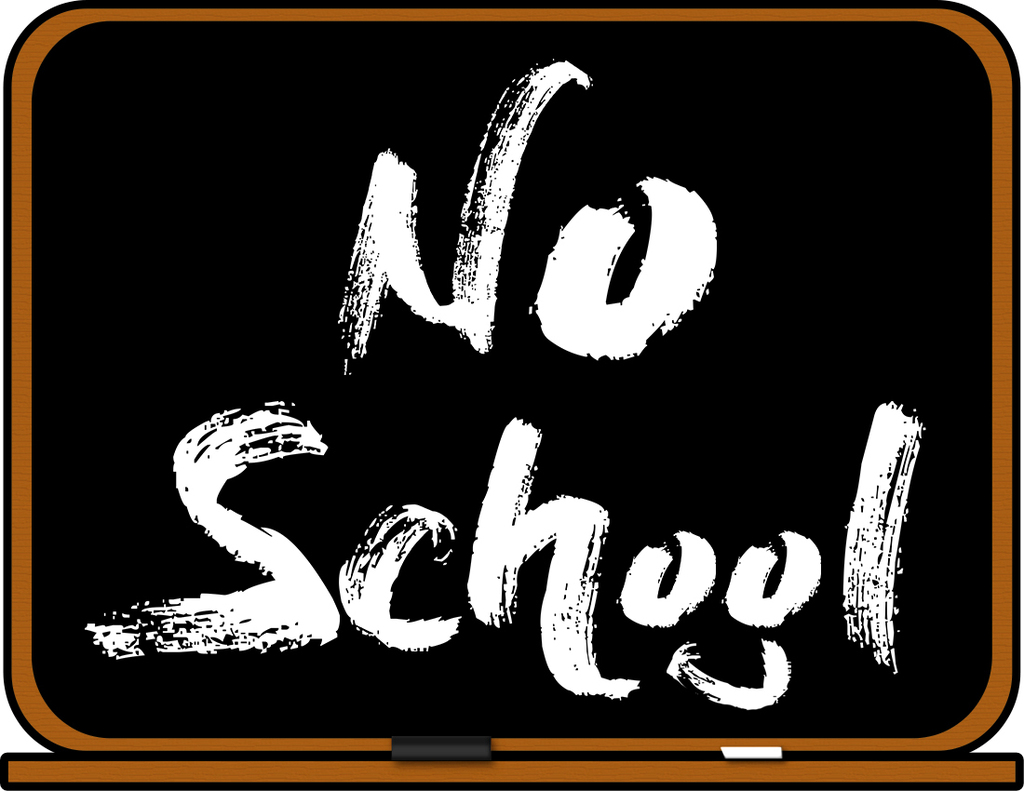 Reminder: No school January 25th and 26th. Wednesday, January 27, we start back to school with in-person learning for our Cohort 1 which consists of students with the last names starting with A-K. Cohort 2, last names that start with L-Z, will come to school the following day, January 28th.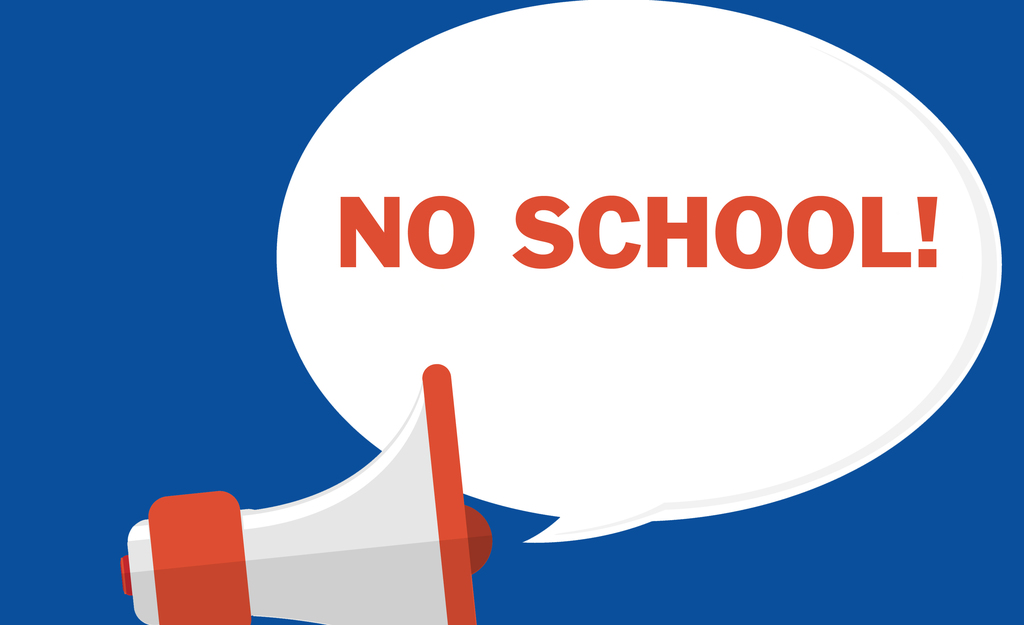 LGSD Virtual Town Hall Tonight at 6:00 pm Join via LGSD.TV or La Grande School District Facebook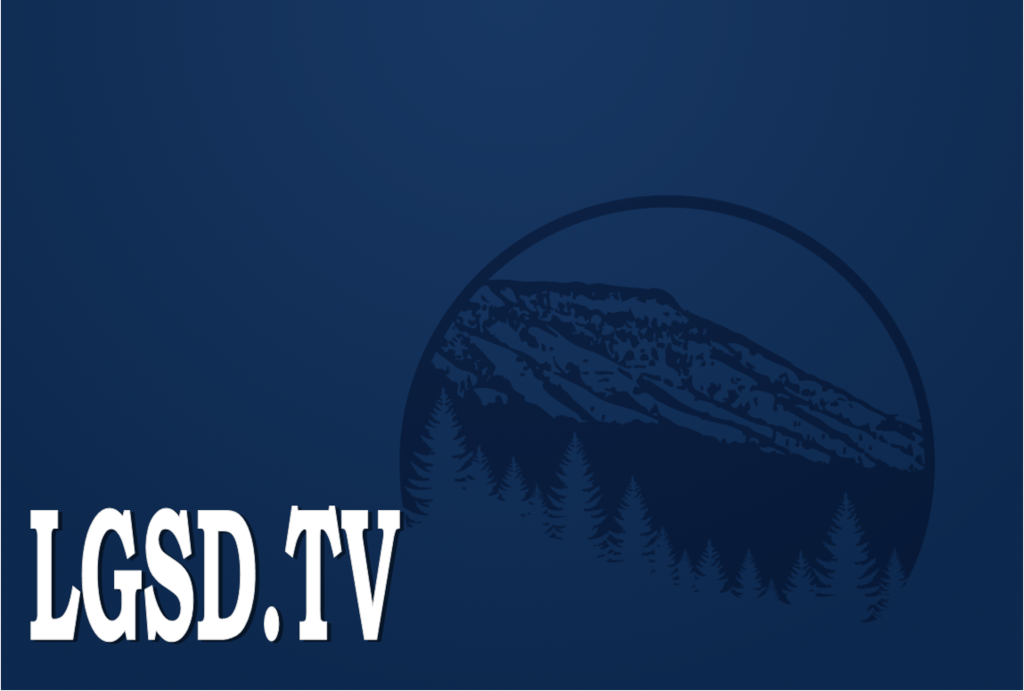 Tonight! Connect via La Grande School District's Facebook page or via LGSD.tv.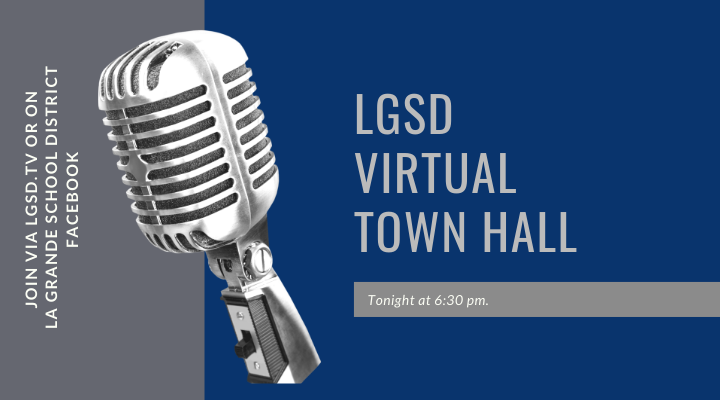 Conscious Discipline for Parenting Teens, please see image for details.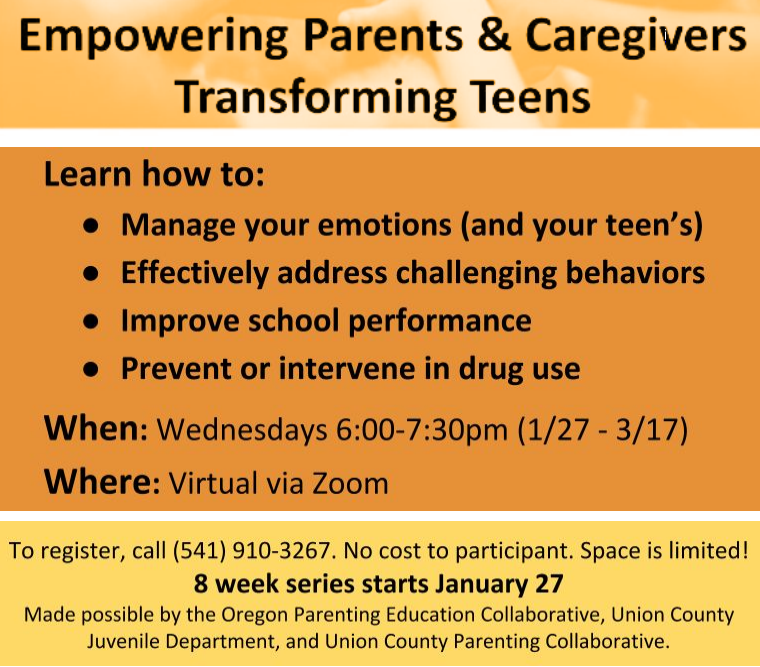 Please join us for our virtual town hall via LGSD.tv or our La Grande School District Facebook page. Questions may be submitted to
reopening@lagrandesd.org
by the morning of January 21. We will look for common themes in questions and answer those at the town hall.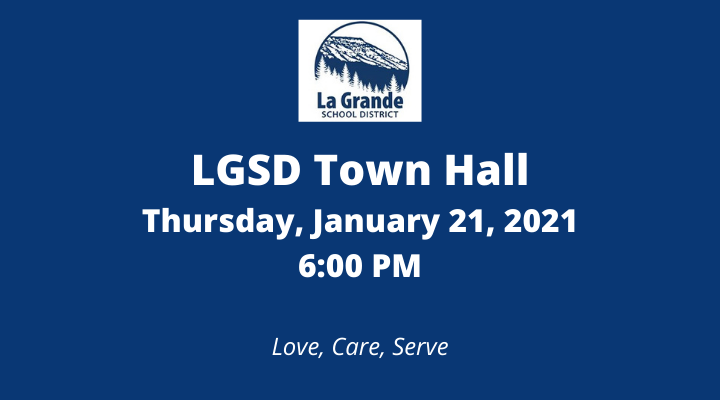 Eastern Oregon Head Start is Now Enrolling!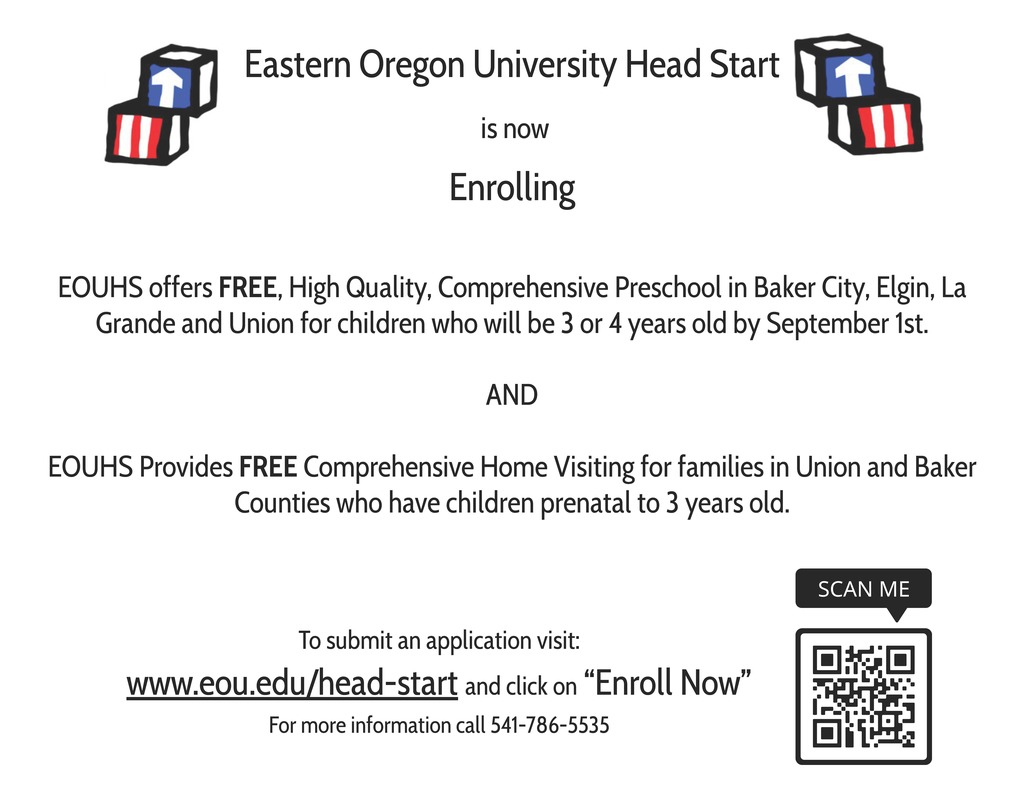 January 4-8 - ALL Students in Comprehensive Distance Learning January 11 - Grades K-6 back On-Site! January 27 - Grades 7-12 MAY return to On-Site Learning.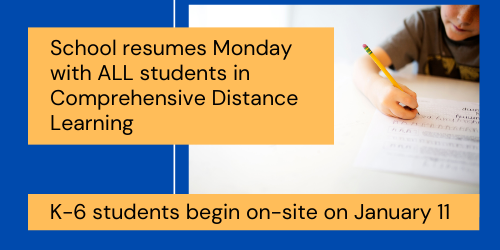 School is back in session on Monday, January 4th with all grades in Comprehensive Distance Learning. Grades K-6 will be on-site, starting January 11th. We have the potential to have grades 7-12 on-site on January 27.

LGSD will remain in Comprehensive Distance Learning with restricted Limited In-Person Instruction as we enter into our Winter Break period. Current data for Union County for (11/22/20 - 12/5/2020): Absolute case count: 156 Positivity Rate: 12.9%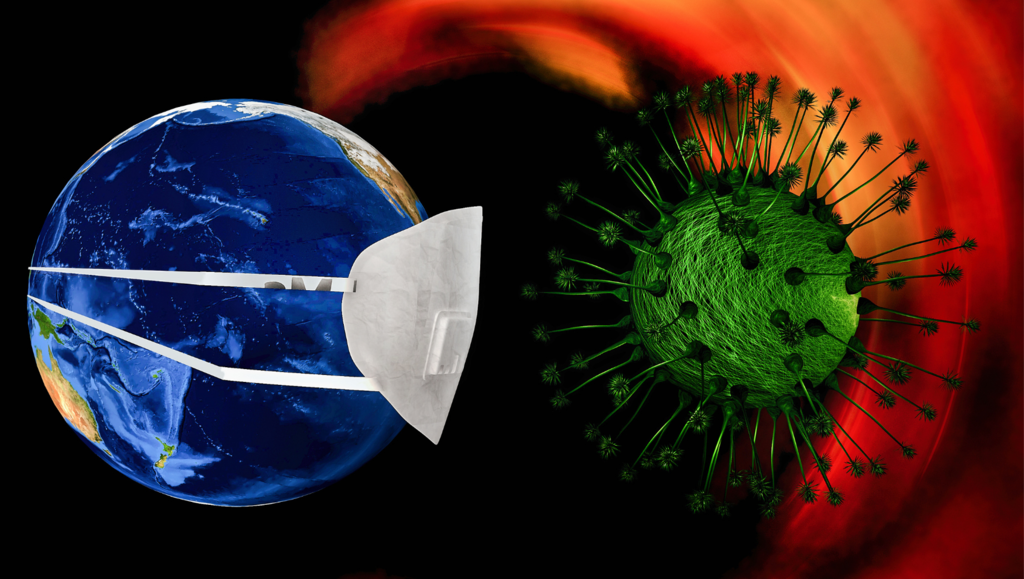 This Wednesday, December 9th, the middle school will have a supply pick up day. Please look for communication from your student and their teachers to find out if they have any items to pick up.

La Grande Middle School Families: 1. All school related sports activities have been postponed until further notice due to current COVID restrictions. 2. There is no school this Friday, Dec. 4th as it is a prescheduled staff training day. Stay safe and best wishes to all during the holiday season!

The La Grande School District currently has openings for a Para I at Greenwood Elementary and a Para II at La Grande High School. Please see our Employment Opportunities page on our website at lagrandesd.org.